Orca Food
Security Program

Endangered Orcas Need Our Help
 In 2020, the total population of Southern Resident Killer Whales (SRKWs), the Pacific North West's fish eating Orcas, has declined to 74 individuals.  Listed endangered in both Canada and the U.S.A., the three main factors considered to be key to their recovery are pollution, noise and food availability.  Large Chinook salmon are the preferred prey of SRKWs.
Certain key Fraser River Chinook salmon have been and continue to be important to the SRKWs. Sadly, they have experienced persistent declines in abundance over the past two decades.  To date, the Department of Fisheries and Oceans (DFO) has failed to implement any comprehensive recovery for these struggling salmon, but has picked on First Nations and the Public through massive fishery reductions to try and resolve the problem.  Fishery reductions alone historically have failed to be effective recovery strategies.
Simply put, the decline in Chinook salmon in Southern British Columbia may have led to the death of endangered SRKWs as well as great hardship for those involved in First Nations and Public Fisheries. Rebuilding Chinook salmon abundance is now critical!  The Orca Food Security Program is designed to meet that challenge head on.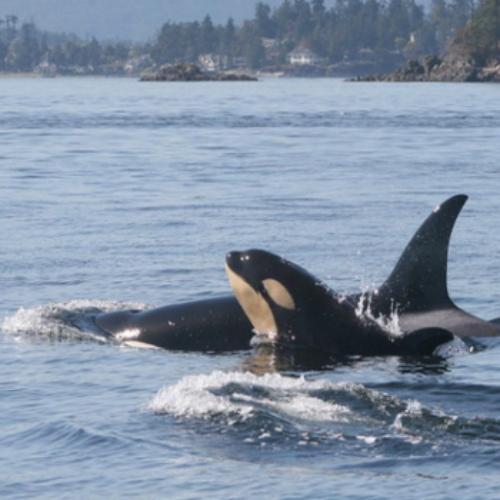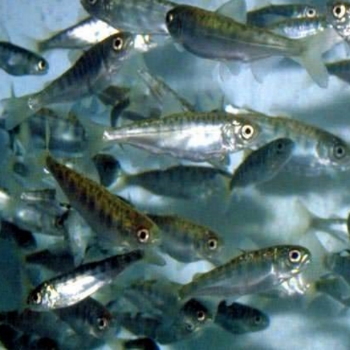 Abundance of Chinook Salmon
The decline in Fraser River stream-type Chinook salmon is perhaps the key factor in the food question for SRKWs. Their precipitous decline has a clear and direct relationship to the decline in SRKW population and health.  Also the decline in these salmon has made sustaining First Nations fisheries and the public salmon fishery a complex challenge for DFO fisheries managers.
Recognizing that recovery of the wild Chinook salmon is the ultimate objective, the Orca Food Security Program (OFSP) is designed as an interim (shorter term) measure to sustain salmon abundance, thus helping the SRKWs and sustaining fisheries during the wild fish recovery process.
The strategic use of world-class hatchery fish culture and innovative transplant techniques in appropriate locations will result many thousands more large adult Chinook returning four years after the program launch.
A Three Component Approach
The OFSP is a bold Chinook enhancement initiative that has three clear components:
1. – At multiple strategic locations, using innovative release techniques, transplant hundreds of thousands of marked (adipose fin-clipped) juvenile Chinook salmon using Temporary Marine Enclosures;
2. – Increase hatchery production of Harrison River (fall 4-1) origin Chinook at Chilliwack, Chehalis and Capilano Hatcheries by a minimum of 5,000,000 smolts per year; and,
3.- Construct a new year-round salmon and steelhead hatchery on the Willow River (off Fraser River North of Prince George).  The purpose is to support Coded Wire Tagging of Fraser stream-type stock and to provide conservation hatchery services to threatened and endangered Coho, Chinook and Steelhead stocks of the Upper Fraser River.