Beecher Bay
Chinook Enhancement

The Board of Directors of South Vancouver Island Anglers Coalition believes the next logical location to launch the second Chinook Temporary Marine Enclosure (TME) initiative, sea pen, would be Cheanuh Marina in Beecher Bay on the Sci'anew Nation land.
The band has voiced strong support for SVIAC to proceed and advised Fisheries and Oceans of their commitment.  A second pilot TME project at their marina would be modelled around the Sooke Chinook Enhancement Initiative in the near by Sooke Basin.   SVIAC president has been working with DFO and the Sci'anew Nation and the local community to secure approvals.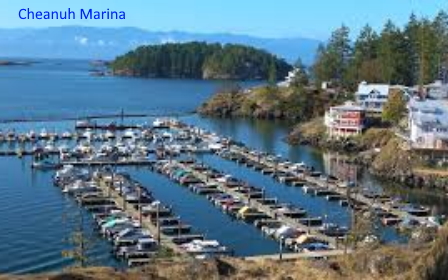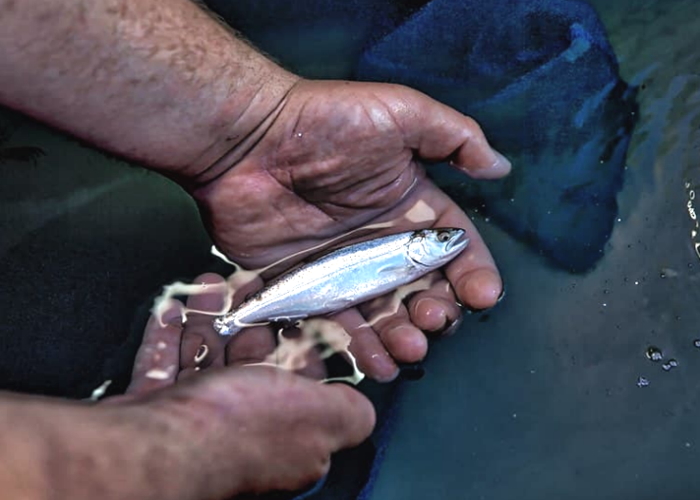 The Beecher Bay Chinook Enhancement Initiative is designed to increase large adult Chinook salmon abundance by strategically transplanting 1,000,000 to 2,000,000 juvenile salmon at the marina during the spring each year.  Holding these juvenile salmon in a Temporary Marine Enclosure for two to six weeks allows the small salmon to acclimatize to salt water, memorize their "home" water for returning as adults and build body mass and strength through controlled feeding.
This rearing protocol leads to higher survival rates and more robust smolts at release. This initiative when successful will result in thousands more large adult Chinook salmon returning to the Juan de Fuca Strait each year.  Those returning fish provide vital preferred prey foor for our endangered Southern Resident Killer Whales and also benefit First Nation, commercial and public fisheries